Meetings are a Breeze
Treat yourself to the ideal setting for your next event. Receive your choice of three partnership perks in addition to room rates starting a $229 per night when you host your next event between August 1, 2024 and December 31, 2024.
Partnership Perks Include
-1 per 35 Complimentary Room Policy
-20% Cumulative Attrition
-Waived Indoor Meeting Space Rentals
-Two-night Future-Stay Gift Certificate to be awarded at close of program
-Complimentary Two-hour Fire Pit Reservation with S'mores
-Complimentary One-hour Beer and Wine Reception with two hors d'oeuvres of Chef's choice
Meetings are a Breeze rate is available for new group inquiries with arrival dates between August 1, 2024 and December 31, 2024 with more than 10 rooms on peak. Additional catering minimums and meeting space rentals may apply.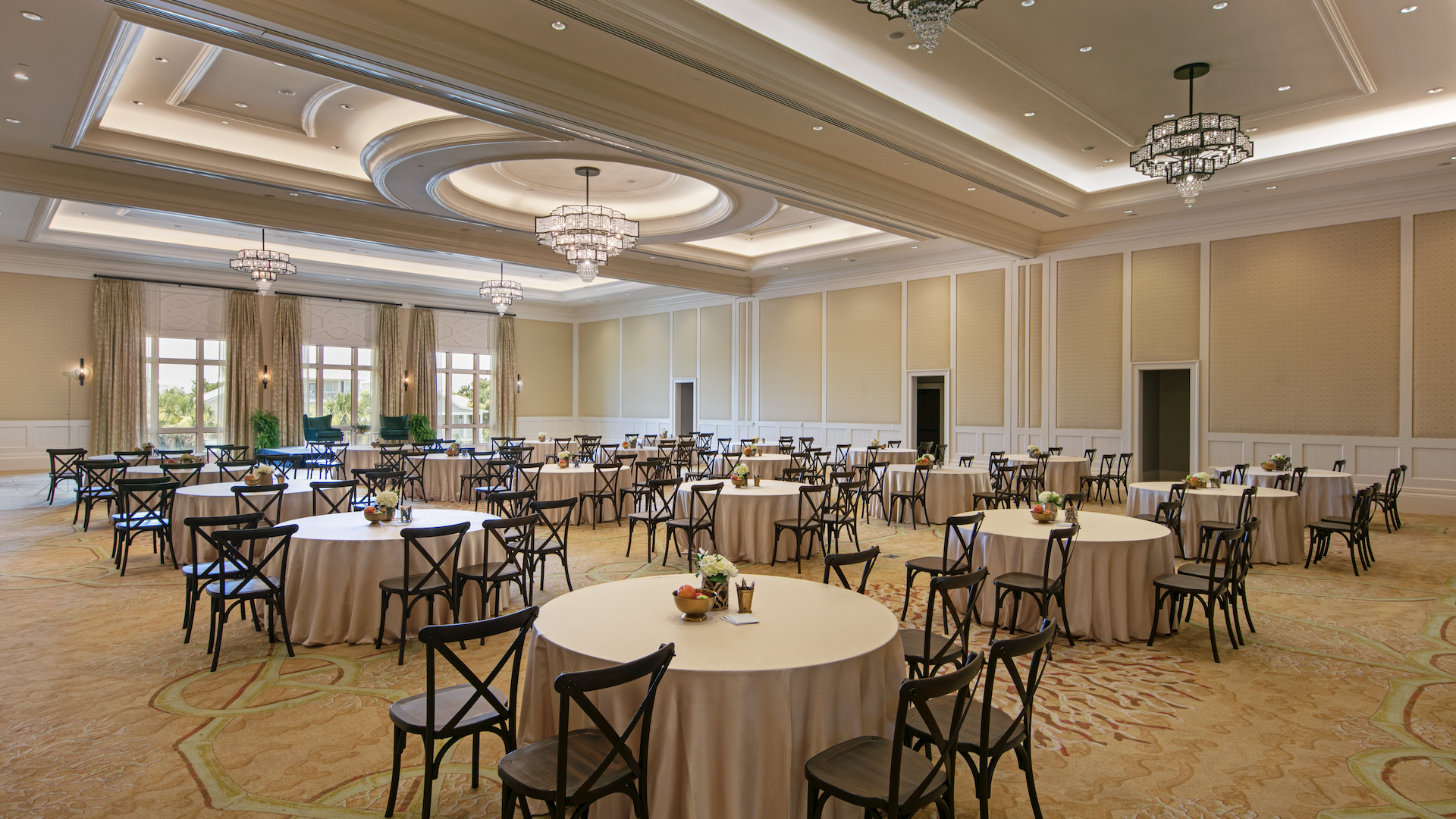 Start Planning Your Meeting
Let our team help you set the stage for an extraordinary gathering in one of Florida's most captivating locations, with charming contemporary venues, customized catering, and effortless team activities.
Gulf Coast Gatherings
Discover the ideal setting for your next meeting or event. Unparalleled ocean views, state-of-the-art event technology, distinguished accommodations, and endless amenities. Henderson Beach Resort offers versatile meeting spaces and state-of-the-art services, along with a wide variety of amenities, dining options, and leisure activities that enrich social bonds and stimulate relationships.